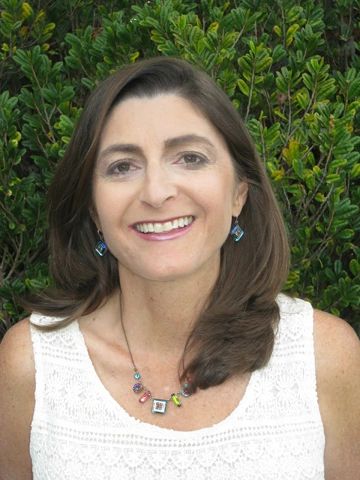 Kristin Jacobson,Founder, Board Chair, President & Executive Director ADEC Foundation

As part of a more than 20-year career in health care marketing and reimbursement, Kristin has advocated for autism related causes since 2006. She led a multi-year statewide effort to pass autism insurance reform in California and was a principal drafter of SB 946, signed into California law by Governor Jerry Brown in 2011. Subsequent to the passage of SB 946, Kristin was appointed to the Department of Managed Health Care (DMHC)'s Autism Advisory Task Force to help draft recommendations regarding medically-necessary behavioral health treatment. In 2009, Kristin co-founded Autism Deserves Equal Coverage to help families and providers access health care treatment through private insurance and in 2013 founded Autism Deserves Equal Coverage Foundation as a companion non-profit organization. She also co-founded the ASD Insurance Help Yahoo group to assist parents secure insurance coverage for autism. Through message boards and individual case advocacy, Kristin has helped hundreds of families successfully appeal insurance denials. More than 15 of her cases have resulted in enforcement actions taken by the Department of Managed Health Care and California Department of Insurance to require compliance by health insurers doing business in California. Her most recent accomplishments include expanding the benefits of behavioral health treatment in SB 946, which was limited to private health insurance, to State employees and Healthy Families (September, 2012), Covered California (January, 2014) and Medi-Cal (September, 2014). She is especially proud of leading the effort that resulted in legislation included in the state budget that set California up to be the first state in the nation to implement new federal guidance about Medicaid autism coverage.
Kristin is a founding member and has served on the Steering Committee of the Alliance of California Autism Organizations (ACAO) since its inception in 2008. ACAO represents more than 40 autism organizations around the state. Kristin has served as the statewide Advocacy or Policy Chair for Autism Speaks since 2007. She is a Council Member on the Statewide Coordinating Council of the Senate Select Committee on Autism and Related Disorders and Chair of its Bay Area Autism Regional Task-force (BAART). She also is a member of the Consumer Advisory Panel to the California Department of Insurance under Insurance Commissioner Dave Jones. She has been featured as an autism insurance expert by many news organizations, including The New York Times, Los Angeles Times, San Francisco Chronicle, National Public Radio, KQED, KGO, ABC, NBC and Fox News.
Kristin received an AB from Dartmouth College where she graduated Phi Beta Kappa and magna cum laude. She earned an M.B.A. from Stanford University where she was an Arjay Miller Scholar. After starting her career as a management consultant at Bain & Company and McKinsey and Company, she has spent her career in health care marketing, with a specialty in health insurance reimbursement. She held various marketing, sales, executive and consulting positions at several medical device and pharmaceutical companies such as Heartport, Cardiogenesis, Guidant, and Threshhold Pharmaceuticals. Select accomplishments include securing FDA approval for a novel medical device, establishing a national Medicare coverage policy for a new medical procedure, and coordinating publications in major medical journals, including the New England Journal of Medicine.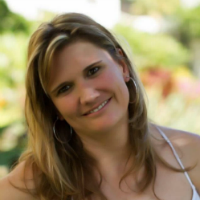 Barbara Streett: Health Care Advocate
Barbara is a special needs parent with over 16 years experience working with her son (diagnosed with autism) and other family members in obtaining the best services and supports for their children. She has advocated for children with special needs successfully with regional centers, school districts and health plans to obtain a variety of services accommodating their special needs. Barbara was appointed as a Resource Parent in the Hillsborough School District to help families navigate the processes of early intervention, IEPs, 504s, and adult services. In this position she also provided information on community resources and providers, activities, and support groups.
Barbara was employed by Community Gatepath to assist in the launch of an online resource and community for parents of children with special needs. While consulting with Gatepath she also developed education collateral for their Family Resource Center and assisted in representing Gatepath at events where she would service providers and parents, as well as connect them.

Prior to working with families in the area of special needs, Barbars worked at a variety of top advertising agencies (both pharmaceutical and consumer) in Account Management roles. She earned he BA from Loyola University of Chicago.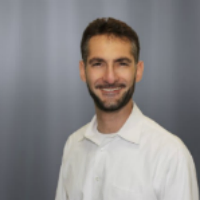 Kevin Epstein: Board of Directors and Chief Financial Officer
Kevin Epstein is a Silicon Valley marketing executive with several technology patents in his name, founding experience at three successful small-business retail ventures, and almost two decades of subsequent experience in guerrilla marketing tactics at such software industry high-flyers as Netscape, RealNetworks, Inktomi, and VMware. Kevin also holds an undergraduate degree in high-energy nuclear physics from Brown University, an MBA from Stanford, where he teaches the occasional course, authored Entrepreneur Magazine's book "Marketing Made Easy", and serves as an outside advisor to various venture-backed and individual entrepreneurial start-up companies.


Kathleen M. Berry: Board of Directors and Secretary
Kathleen has been an active volunteer for the autism community for more than 15 years. In 1996 she joined FEAT as a Director. She became a Vice President in 1998 and has served in various Officer and VP roles since then most recently VP & CFO for the last 5 years. Through FEAT she has worked on teams that have raised significant amounts of money for the community, run parent conferences for thousands of parents and professionals, educated hundreds of parent mentors, and provided collective and individual advocacy services to the community. Since 2001 she has served on the Steering Committee of the UC Davis Center for Children Environmental Health (CCEH). She is a member of CCEH Community Outreach and Translation Corps for both the CHARGE and MARBLES studies and is a Community Advisor for the EARLI (Early Autism Rick Longitudinal Investigation) network through the NIH Autism Centers of Excellence Program at Drexel University. Kathleen has been a member of the Sacramento Autism Regional Taskforce (SART) under the Senate Select Committee on Autism since 2009. Kathleen Participated with DDS in Development of ASD Guidelines for Effective Interventions in 2006-2009 and served on Stakeholder groups for the Department of Developmental Services budget process in 2009 and 2011. Kathleen was a panelist for the Interagency Autism Coordinating Committee in Washington DC in 2002. A Certificate of Special Congressional Recognition was recently presented to Kathleen to honor her being a recipient of the 2012 Hero Award for the Freedoms Foundation at Valley Forge.

Advisory Board
Sally Brammell is the mother of a 12- year old son with autism and a 15-year old daughter. She left her career as an attorney specializing in capital markets transactions in Silicon Valley in 2007 to seek diagnosis and treatment for her then undiagnosed son. Sally joined ADEC as an autism insurance advocate in 2010 after having spent years fighting for insurance coverage for her own child's occupational, speech and ABA therapies and experiencing the difficulty that all parents of children on the autism spectrum confront in obtaining medically necessary services for their children. Sally worked for ADEC through the end of 2012, reentered corporate law as an attorney with the Securities and Exchange Commission and now is Corporate Counsel for Hyperion Therapeutics. Sally holds a J.D. from Tulane Law School and an A.B. from Brown University.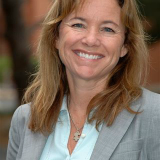 Dr. Lynn Kern Koegel
, is the Clinical Director of Autism Services in the UCSB Autism Research Center and the Director of the Eli and Edythe L. Broad Center for Asperger's Research. She has over a hundred publications relating to interventions to improve communication in children with autism, including the development of first words, grammatical structures, initiations, pragmatics, and social conversation. In addition to her published books and articles in the area of communication and language development, she has developed and published procedures and field manuals in many areas, including self-management and functional analysis that are used in school districts and by parents throughout the United States. Dr. Lynn Koegel is the author of
Overcoming Autism
and
Growing Up on the Spectrum
with parent Claire LaZebnik, published by Viking/Penguin and available in most bookstores.
Dr. Lynn Koegel and her husband are the developers of Pivotal Response Treatment which focuses on motivation and have published many articles and books together on that topic, including the PRT Pocket Guide in 2012. They were the recipients of the first annual Children's Television Workshop Sesame Street Award for "Brightening the Lives of Children" and the first annual Autism Speaks award for "Science and Research." Their work has been featured on NBC, CBS, PBS, the Chicago Tribune, the Denver Post, Newsweek, Parents Magazine, Psychology Today, and many others. In addition, Dr. Lynn Koegel appeared on ABC's hit show "Supernanny" working with a child with autism. The University of California, Santa Barbara received a $2.35 million gift to expand the physical space of the Center, which was renamed the Koegel Autism Center in recognition of the Koegel's work on behalf of children with autism and a large gift from the Eli and Edythe Broad foundation to start a Center for Asperger's Research, which is now part of the Koegel Autism Center.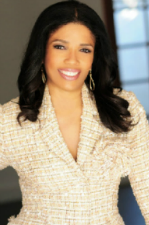 Areva Martin, Esq. is a nationally recognized children and women's rights advocate, autism spokesperson, media personality and attorney. She is the founder and President of Special Needs Network, Inc., a Los Angeles based non-profit organization created specifically to raise awareness of issues that impact individuals with autism and related disabilities living in underserved and marginalized communities and the managing partner of Martin & Martin, LLP, one of LA's largest African-American owned law firms.

Under her leadership, Special Needs Network has become the "go-to" autism advocacy and service organization in Los Angeles. Whether it's testifying before legislators in
Sacramento, leading a rally of activists or giving one-on-one counseling to parents, Areva has gained a national reputation for action and results. Under her leadership, SNN has provided services to more than 30,000 families and has been instrumental in key autism legislation including California Senate Bill 946, which requires private health insurance companies to cover autism therapies. An out-spoken advocate for children and families, Areva has raised millions of dollars for Special Needs Network. She also donates thousands of hours each year to SNN and other nonprofit organizations around the country.
Areva uses her media platform to raise awareness and to impact policies for the disabilities community. You can frequently see her on national news and talk shows
providing concrete information on developmental warning signs, accessing services and becoming an effective advocate. Areva also uses her legal background and experience representing individuals in civil and disability rights actions to help families learn to navigate the complex systems of care for autism services.
The mother of a son with autism, working on behalf of families is personal for Areva. She knows the value of early identification and intervention as she watched her son, Marty, blossom and make incredible strives although he didn't talk until he was four years old. Areva believes every child, regardless of their socio-economic status, race or ethnicity, is entitled to the same quality care that her son received, and she is on a mission to make that a reality! Areva and her son, Marty, are featured in the June 2014 Summer Edition of Ebony Magazine in an article on autism advocacy. !
Areva shares her story as a mother of an autistic child and her legal expertise in her second book, The Everyday Advocate: Standing Up for Your Child with Autism and Other Special Needs. (Penguin 2010). What critics call the most comprehensive and compelling book to date addressing the issues of the special needs community and the importance of advocacy in this country, The Everyday Advocate soared to the top of Amazon's best seller list upon its release. Her first book, Journey to the Top, is a popular career guide for professional women. !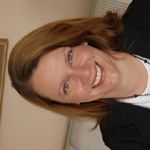 Rachel Norton. A longtime advocate for children with disabilities, Rachel Norton served as an administrator and case manager for Autism Deserves Equal Coverage from early 2011 through mid-2013. She began her career as an editor and writer, and has worked at The New York Times, Reuters, CNET: The Computer Network and FORA.tv. She helped found the Autism Speaks Bay Area Advocacy Group with Kristin Jacobson in 2006, and has been an active volunteer in the San Francisco public schools, where she served two years as a member of the district's Community Advisory Committee for Special Education. She was elected to the San Francisco Board of Education in November 2008 and re-elected in November 2012, and November 2016. Currently Rachel is the Communications Director for San Francisco Parks Alliance.


Darrell Steinberg is one of Sacramento's most accomplished public servants, serving the Sacramento community for over 20 years.
As a young man, Steinberg bought his first home in Tahoe Park, where he and his wife Julie started their family. When Tahoe Park was having trouble with gangs, the neighborhood organized and formed the Tahoe Park Neighborhood Association, electing Darrell Steinberg as its first President.
After a time, Darrell was elected to the City Council, where he focused on making neighborhoods safe, creating good jobs and providing quality after-school programs. Steinberg founded Sacramento START to help kids in our most challenged schools improve their test scores. Today, START is a model after-school program statewide.
Darrell later ran for State Assembly and then State Senate, becoming the first Sacramentan to serve as President of the Senate in over 125 years. As the Senate leader, Darrell got things done by building coalitions to deliver results including guiding the state back to fiscal solvency during the economic downturn.
During his tenure in the legislature, Steinberg championed economic development, education reform, building sustainable communities and major investments in healthcare and education. He authored the Mental Health Services Act, the first of its kind in the nation that generates $2 billion dollars a year for people in need.
He also authored SB 946, the Autism Health Insurance Act passed in 2011, to ensure behavioral health coverage for autism and related disorders. It is one of the strongest of its kind in the nation, without any age, dollar, or visit caps. Over the next several years he worked to expand coverage to all state regulated insurance including state employees, Covered California, and Medi-Cal.
As Mayor, Darrell Steinberg will focus on diversifying Sacramento's economy, attracting high wage employers and helping local businesses grow. He will connect our neighborhoods to city hall, making sure neighborhoods get the resources and attention they need to flourish and thrive.
Steinberg is committed to making Sacramento a city that is for and about youth, connecting our high school students to the 21st century jobs and working with local businesses to create to paid internships in every high school.
As a leader on mental health, Steinberg will combat homeless in Sacramento, creating permanent supportive housing with the services people need to end the cycle of homelessness for good.
Darrell Steinberg and his wife, Julie, have two children Jordana, 21 and Ari, 19. Darrell is a graduate of UCLA and UC Davis Law School.
In Memoriam

Martin E. Glasser MD is a Distinguished Life Fellow of the American Psychiatric Association and a Distinguished Life Fellow of the American Academy of Child and Adolescent Psychiatry. He is Board Certified in Adult Psychiatry and Child and Adolescent Psychiatry.
Dr. Glasser completed his Fellowship in Mental Retardation and Child and Adolescent Psychiatry at UCLA. He subsequently served as the Director of the Child Study Unit at UCSF and was the Director of the training program for Developmental Pediatrics and the Division of Behavioral Pediatrics at UCSF.
He began his career in Managed Care by serving as a Medical Director for CHAMPUS/TRICARE and subsequently served as an Associate Corporate Medical Director for Aetna, a VP of Magellan Behavioral Health and as a Medical Director for Blue Cross of California for National Accounts.
His experience with working with children and families with Autism started by his participation in the creation of the first Autism special education classroom in California for Autistic youth. He has served as an advocate for parents with the school system in California. He has been in the private practice of assessment and treatment for children with ASD since 1974.
Dr. Glasser was recently a member of the Governor's Task Force for the development of guidelines for the treatment of children with Autism Spectrum disorders.
Dr. Glasser currently is the medical director for C.A.R.E.S. (Children with Autism, Research, Education and Services) in San Diego and oversees the Psychiatric Care for the Intensive Outpatient Program at C.A.R.E.S.